2017 Performer Lineup
As the 2017 lineup is being finalized, we do not have performers bios up yet. Here is info about musicians that played last year.
Matt Woods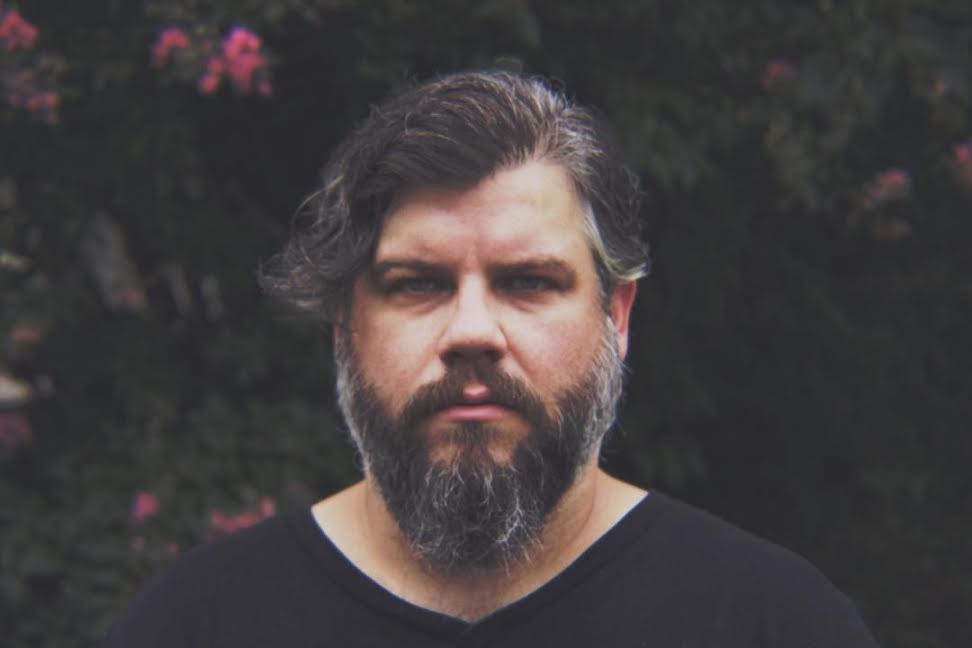 After 22 years in Knoxville, Tennessee, Matt Woods is uprooting to focus on his most recent release. The americana songwriter recently sold his East Tennessee home and went into the studio making the introspective new album titled How To Survive which releases Friday October 7th, 2016 on Lonely Ones Records. This third studio album from Woods was written throughout the rigorous touring schedule he has maintained since the 2014 release of his With Love From Brushy Mountain album which garnered the songwriter national and international acclaim including accolades citing the album and it's first single, "Deadman's Blues," at the top of several critics' "Best Of" lists.
To hear Woods tell it, he spends a lot of time on the road, playing his songs for anyone who cares to listen. "Some folks call what I do Americana, but I have a hard time putting a label on things like that. A lot of my songs are very much based in classic country music while others are grounded in straight forward and greasy rock'n'roll," Woods explains. "I write what is ready to come out and try to be as honest as I can about it."
Woods performed over 500 shows in support of With Love From Brushy Mountain, several festival appearances including Gasparilla Festival, Muddy Roots, Moonrunners, Fest 13, Wildwood Music Festival, and a month long European tour in the fall if 2015. Along the way, he has shared the stage with the likes of Chris Knight, Black Oak Arkansas, Bobby Bare, Frank Turner, Roger Alan Wade, Zac Brown, Drivin' n' Cryin', Will Hoge, Roger Clyne (of The Refreshments), CAKE, Robbie Fulks, The White Buffalo, The Black Lillies and others.
Woods' band features Scott Anderson (guitar, lap steel), Jeremy Mackinder (bass), Hannah Mathey (fiddle), Ryan Land (drums), and Matt Woods (guitar,vocals).
---
Milkweed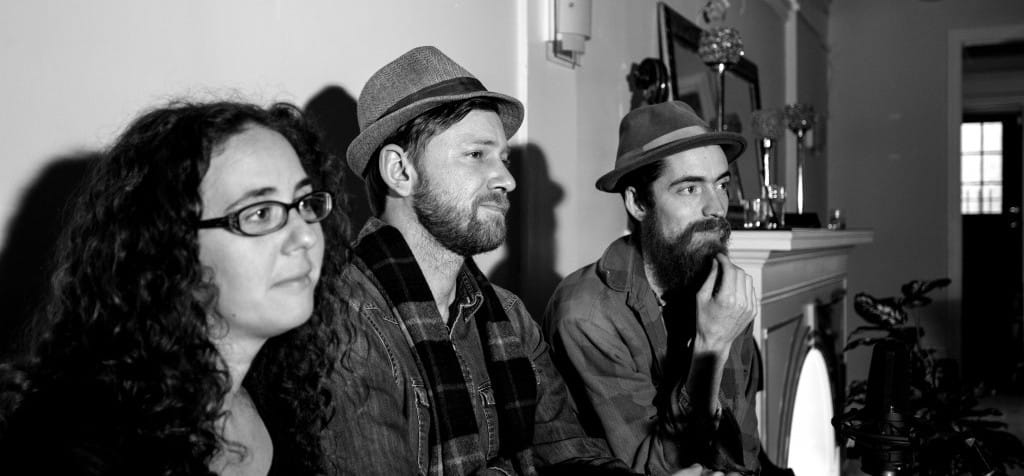 Milkweed was born on Main Street in the quiet post industrial city of Binghamton NY. Much like the rest of America, beyond the borders of the New York's, La's and Nashville's, Binghamton is a small community of genuine people who go to work everyday, share the common fate of not that much money, and who, after the work is done, head to the many and varied small bars that color the cities life. It is in these small dives that Milkweed was born.
Milkweed's music is a mix of poetry and American music. Harmony, strings and words that rise to the occasion are what make up the Milkweed sound. The band has gone through several incarnations over the years in Binghamton's rising Folk scene. Around 2014 the band fully realized itself in the form of a trio comprised of Jackie Colombo, Pete Lister, and Joseph Alston. Since then they have been touring and writing relentlessly. Throughout the Northeast and up and down the East coast Milkweed has been bringing their music to bars, venues, theaters, festivals and the streets in a constant upward rise. With the advent of their long awaited full length release, Dream Of An American Family (produced/engineered by Don Sternecker: Peter Gabriel, Mick Jagger, Cyndi Lauper, Railroad Earth, etc. Mixed by Gene Paul, son of legendary guitarist Les Paul: Roberta Flack, Aretha Franklin, John Prine, Hall and Oates, Average White Band, etc) the band has received an outpouring of praise, fans, and next-level opportunities.
---
Tumbleweed Highway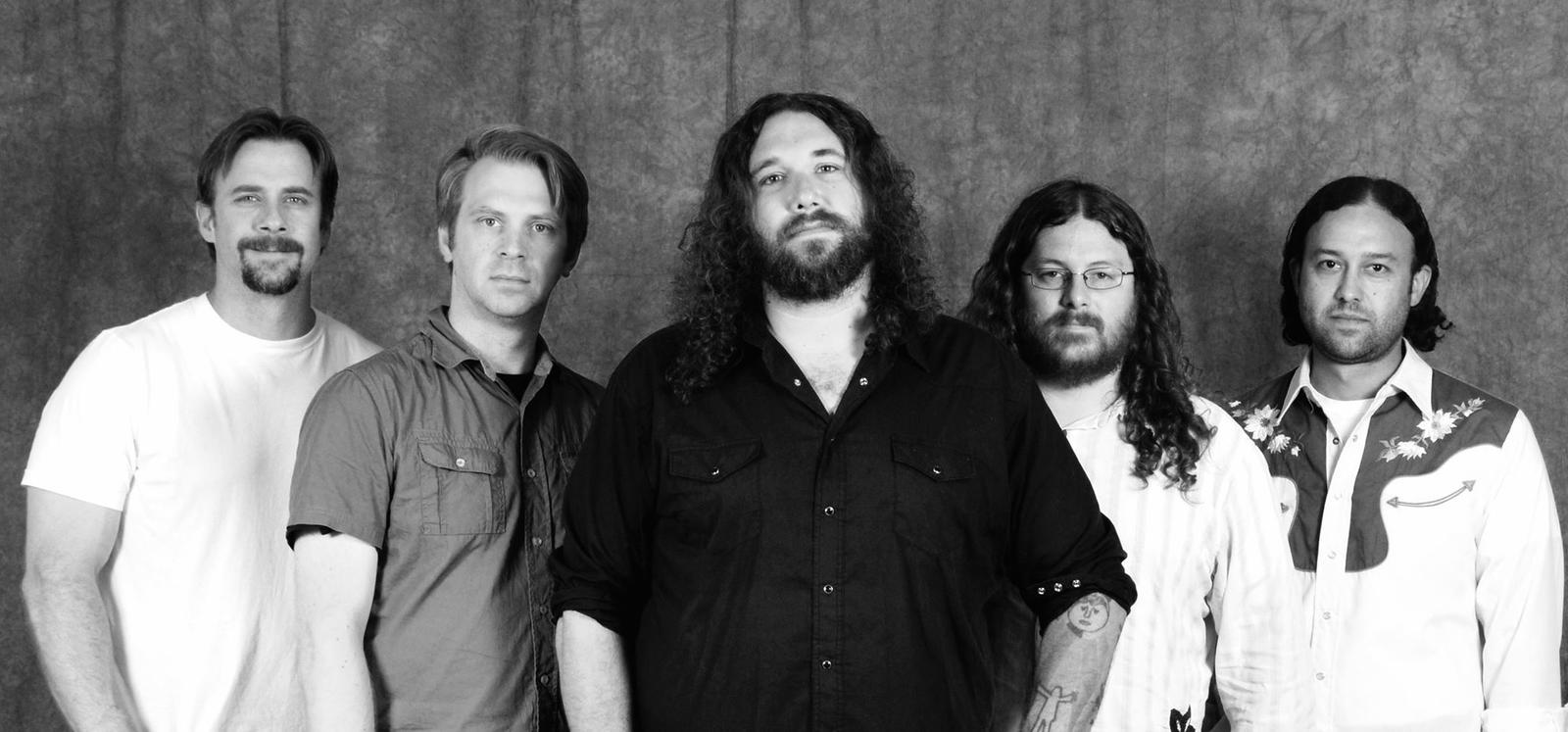 From Blues & Roots festivals to straight-up Bluegrass & Acoustic Festivals, it shouldn't surprise you to see some form of Tumbleweed Highway there. Nor should it surprise you that they have shared the stage with such Legends as Levon Helm, Arlo Guthrie, Steve Earle, Jim Lauderdale, Garth Hudson, Donna the Buffalo, Dickie Betts, and the Marshall Tucker Band.
---
The Spectacular Average Boys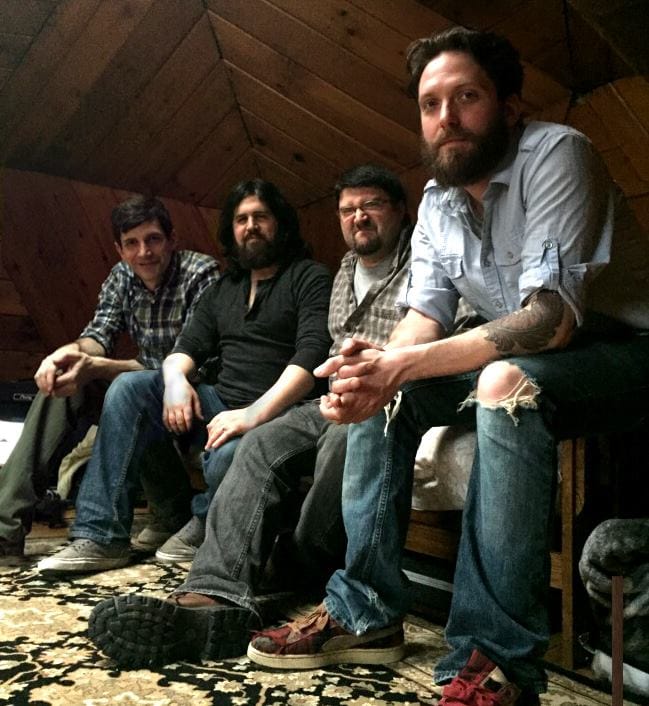 The members of the Spectacular Average Boys share a common history. Lifelong natives of their hometown, Oneonta New York, they grew up going to the same schools, have lived together, fought like brothers, driven each other mad, and loved one another like family. The group of twenty-somethings clearly have feet planted in both the past and the present, drawing from folk and Americana roots that are passed down as tradition, while injecting the loud, aggressive elements of the music they were drawn to growing up in the '90s. The bittersweet beauty of life in Upstate New York, a life full of back roads and long winters, comes through in their music.
---
Tim Ruffo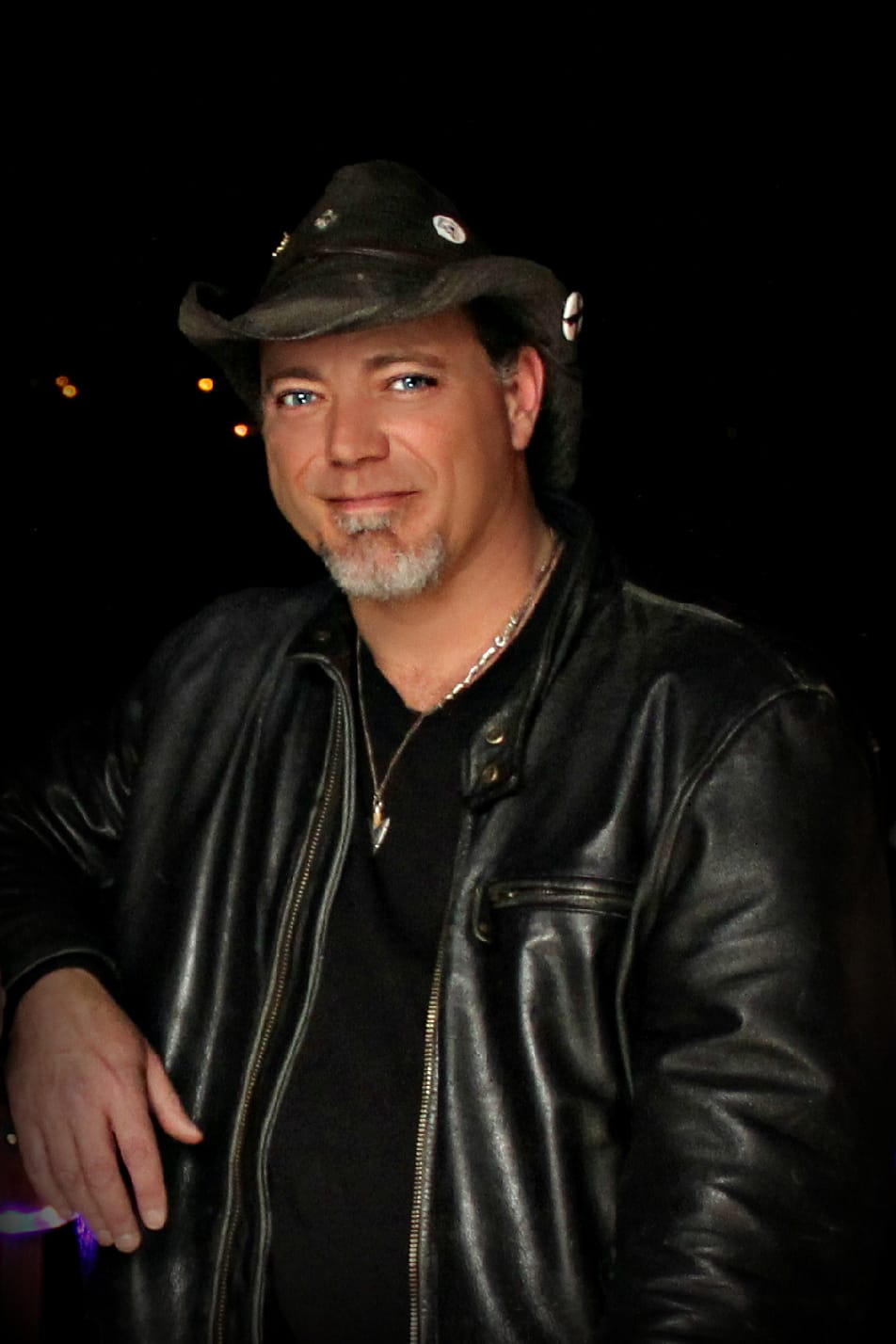 Tim Ruffo has been influenced by a variety of Outlaw Country icons such as Waylon Jennings and Johnny Cash. He also found inspiration from Pink Floyd, Johnny Winter and the Rolling Stones. The August 2013 release "Long Long Day" moves you with the emotions connected to working hard, reconnecting with old friends, lost love, survival and hope. Tim Ruffo has opened up for Gretchen Wilson, Eddie Money and Joe Nichols, Deadstring Brothers, Whitey Morgan and the 78's, and Hellbound Glory to name a few. Tim aspires to share his music with a larger fanbase in the Northeast part of the country and garner a spot on an indie label. The love of live performing is what Tim Ruffo is all about.
---
Hummel's Mug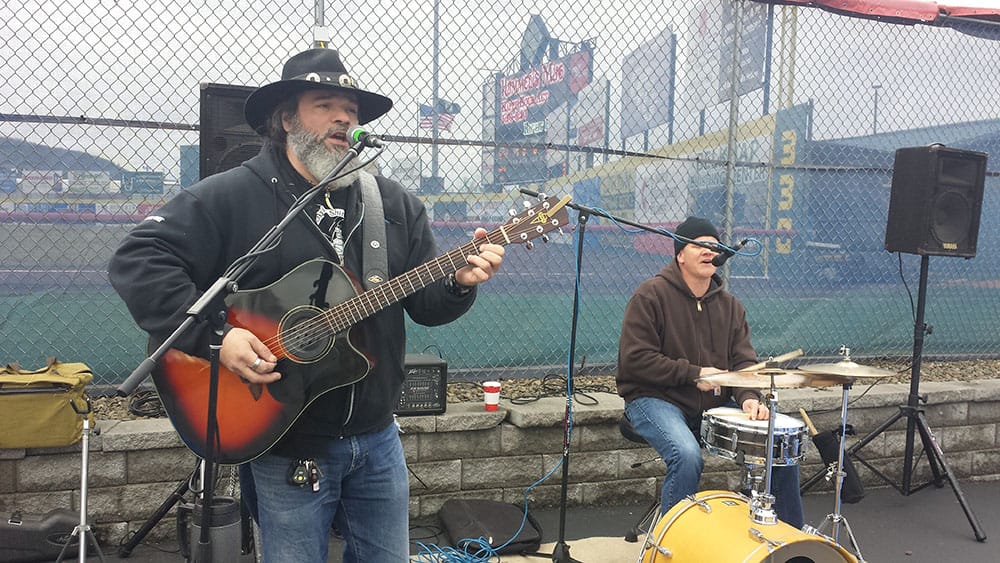 Hummel's Mug was formed in July of 2013 with the interest of melding Outlaw and Modern Country music with Rock. From Waylon Jennings and Brantley Gilbert, to Jimi Hendrix and CCR, their focus is not based solely on recreating the music of all the great artists they respect and admire, but on writing their own songs as well. Featuring Gene Hummel (guitar, vocals) and Chad Dean (drums, vocals).
---
UsVs
Combining elements of blues, rock, punk, reggae and soul, UsVs brings an energy-driven performance to the stage. Forming in this past year, this three-piece band consisting of Ryan Eldred, David Von Vorst, and Benjamin Ray have amassed an eclectic yet electric catalogue of songs you can't afford to miss. With over sixty years of combined musical experience including projects like Catch 22 and Chuck Nasty, UsVs is in the studio now preparing for an amazing release.
---
Altered Walter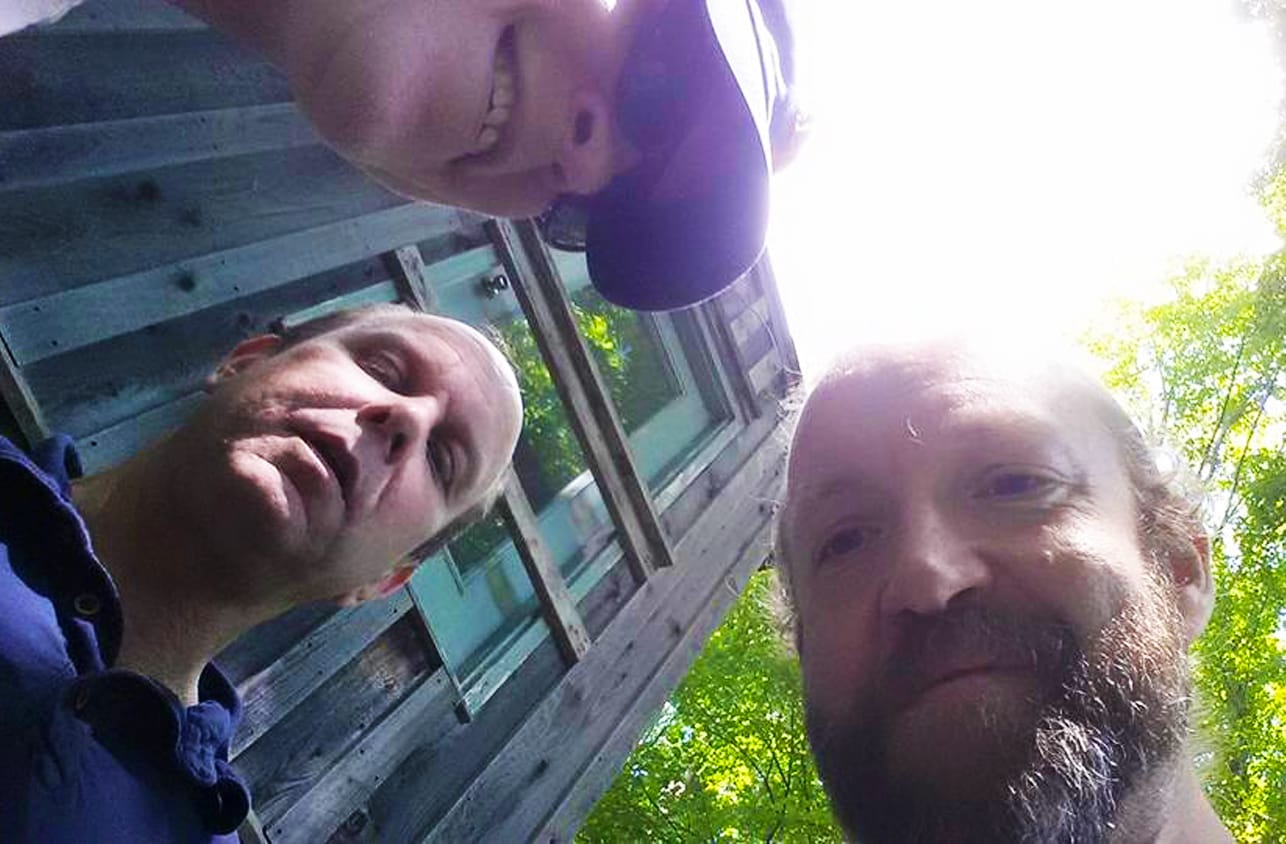 Locally-sourced, soulfully-funked-out classics, and energized originals, featuring Delaware Academy alumni Paul Ryan (guitar/vocals) and Todd Russell (drums/vocals), and bassist Joel Murray.
---
Coyote Love Acoustic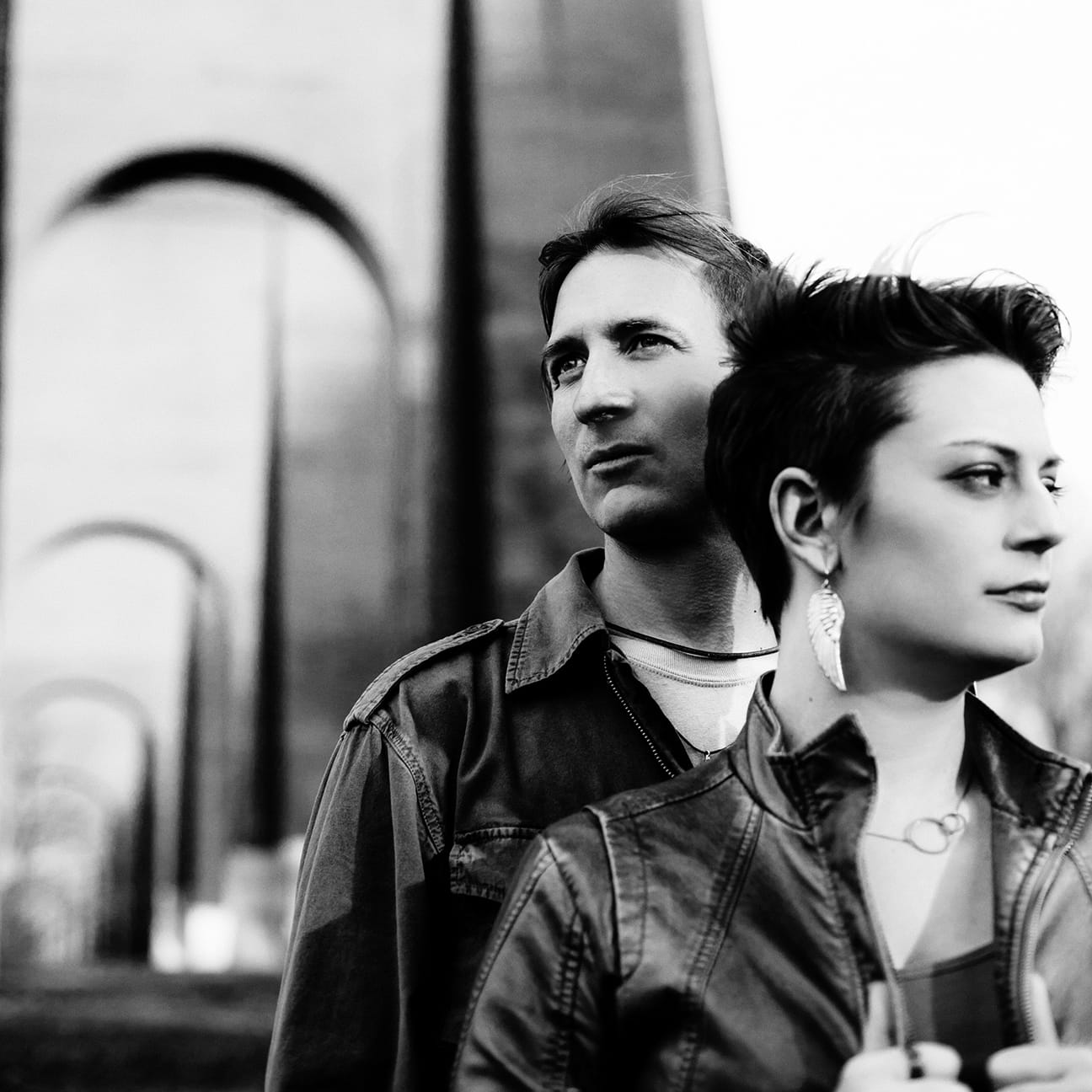 Searingly passionate, blues-based, folk explosion featuring local-boy Hank "Coyote" Wagner. Penetrating and truthful, Hank Wagner's from-the-gut voice and lyrics can lovingly carry your pups and simultaneously haunt you like a howl in the dark. Partnered with sultry vocalist and multi-instrumentalist, Rachel Grundy, Coyote Love Acoustic is a strike-team of positive vibes, music and passion.
---
Technicolor Trailer Park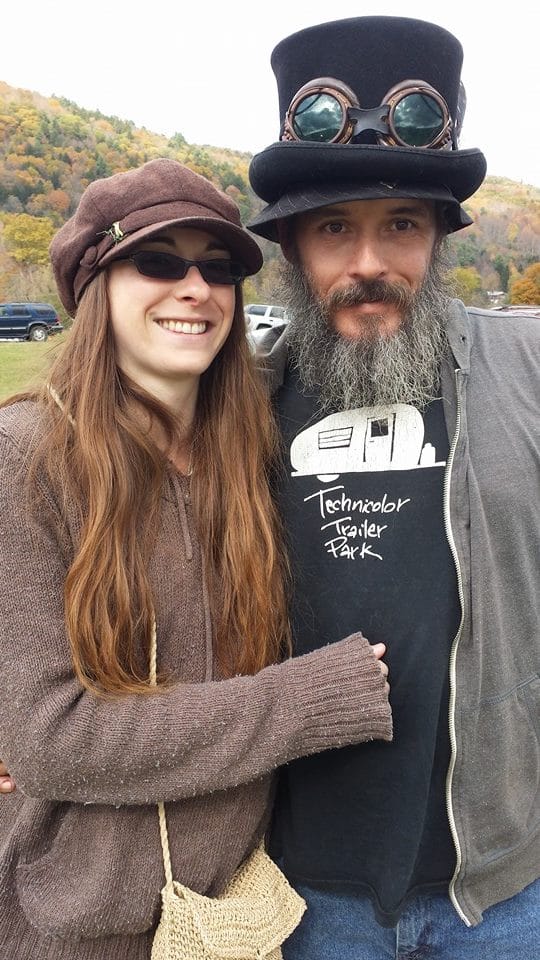 Technicolor Trailer Park is not just a duo, but a force to be reckoned with. With Mandolin, Guitar, Native American Flute, Harmonicas, Kazoos, and raw unfettered talent, they are sure to bring a smile to your face and put a dance in your step. Playing a wide variety of original tunes, and with an arsenal of covers at their disposal, TTP are sure to delight any crowd. Featuring Jerry Tanner and Lisa Gould.
---
Stoddard Hollow String Band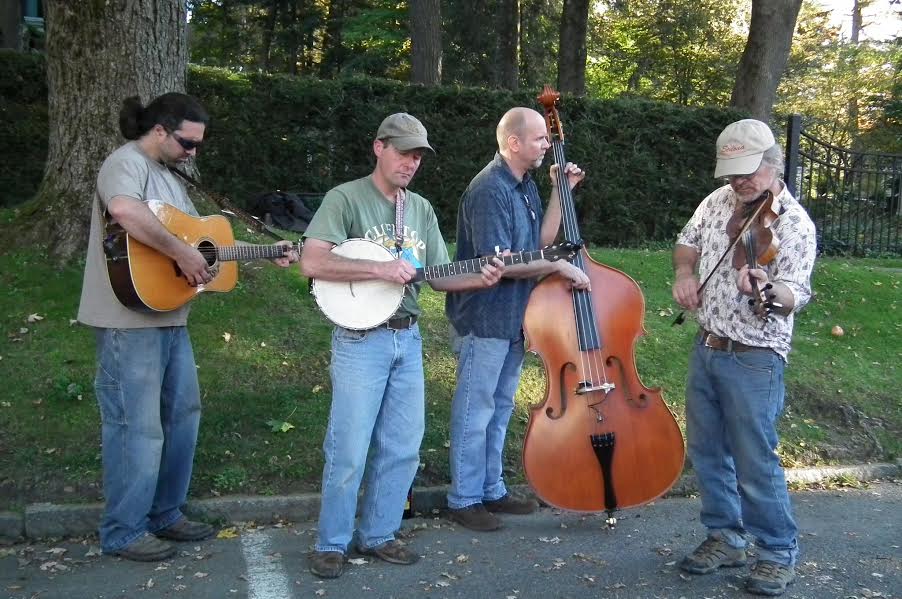 The Stoddard Hollow String Band is based in the upper Catskills and is known for its mix of Appalachian old-time tunes, traditional and original music, and some tunes you wouldn't expect from an old-time band. The band consists of Marvin Zachow on fiddle, mandolin, guitar and vocals, Ed McGee on claw-hammer banjo and harmonica, Frank Frazzitta on guitar and vocals, and Joel Murray on bass and vocals. The Stoddard Hollow String Band has played extensively in the Hudson Valley and Catskills.
---
The Godforsaken String Band
Simple, eloquent, joyous back-in-time playing of authentic Old Time/Appalachian Tunes: a fiddle, claw-hammer banjo, rhythms and vocals. Ed McGee on the open-back banjo, Dave Rama on guitar, rhythms and vocals and Peter Lederman on the fiddle (fine local gentlemen, all).
---
Becca Frame and the Tall Boys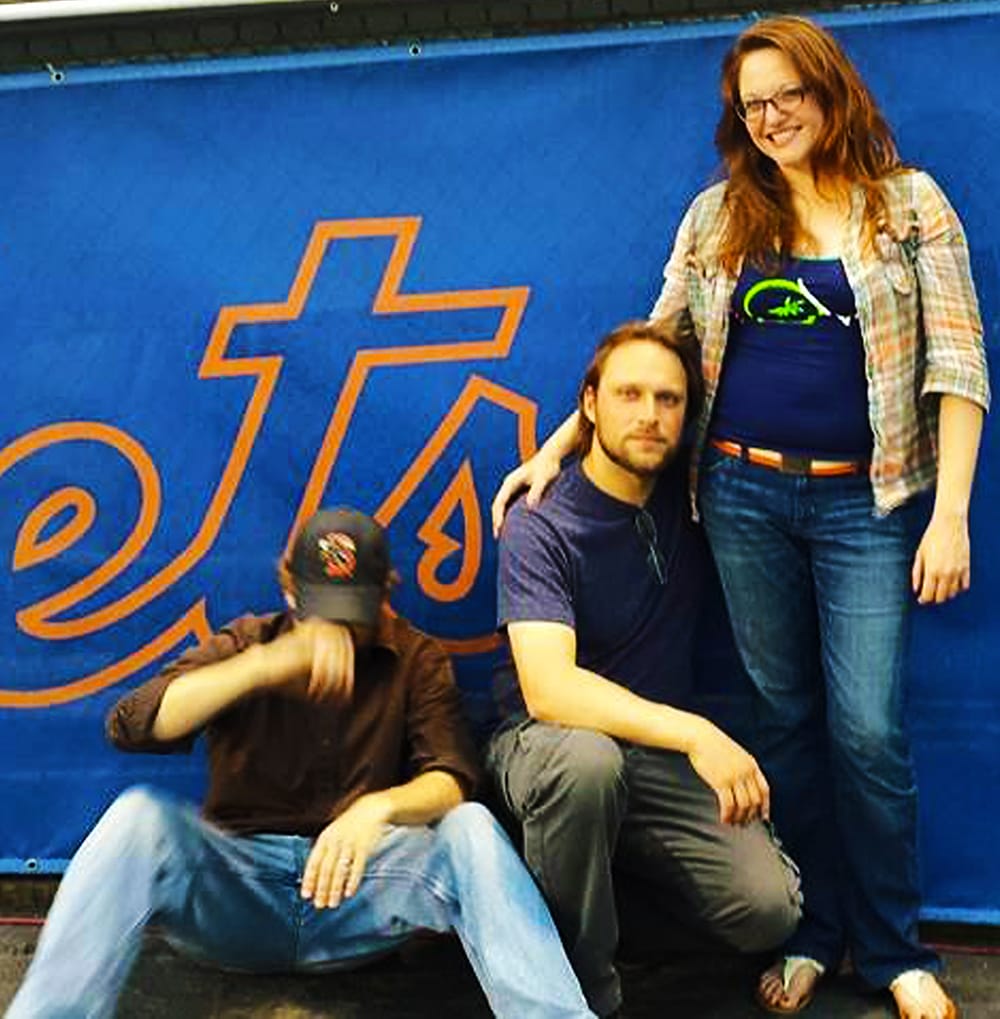 Becca Frame and the Tall Boys are a groove-intensive, acoustic celebration of all things rock, blues, Motown and country: signature takes on beloved classics, and soul-stirring originals. BFTB's stripped-down direction (featuring virtuoso player Brian Shafer on acoustic guitar, and percussionist Todd Russell on cajon and tambourine) provides a wealth of audible space for heralded vocalist Becca Frame to create within. The Tall Boys effort to create a playfully-syncopated and funky, applicably-dynamic and dramatic, musical jungle gym that Becca Frame can have fun swinging around in. Although BFTB is a brand-new entity, Frame and Shafer have been writing and performing together as a duo for more than 5 years, and the three have been band mates for the last 4-5 years; the band is made up of good friends who have lots of experience making music together.
---
John Houshmand and Eric Ball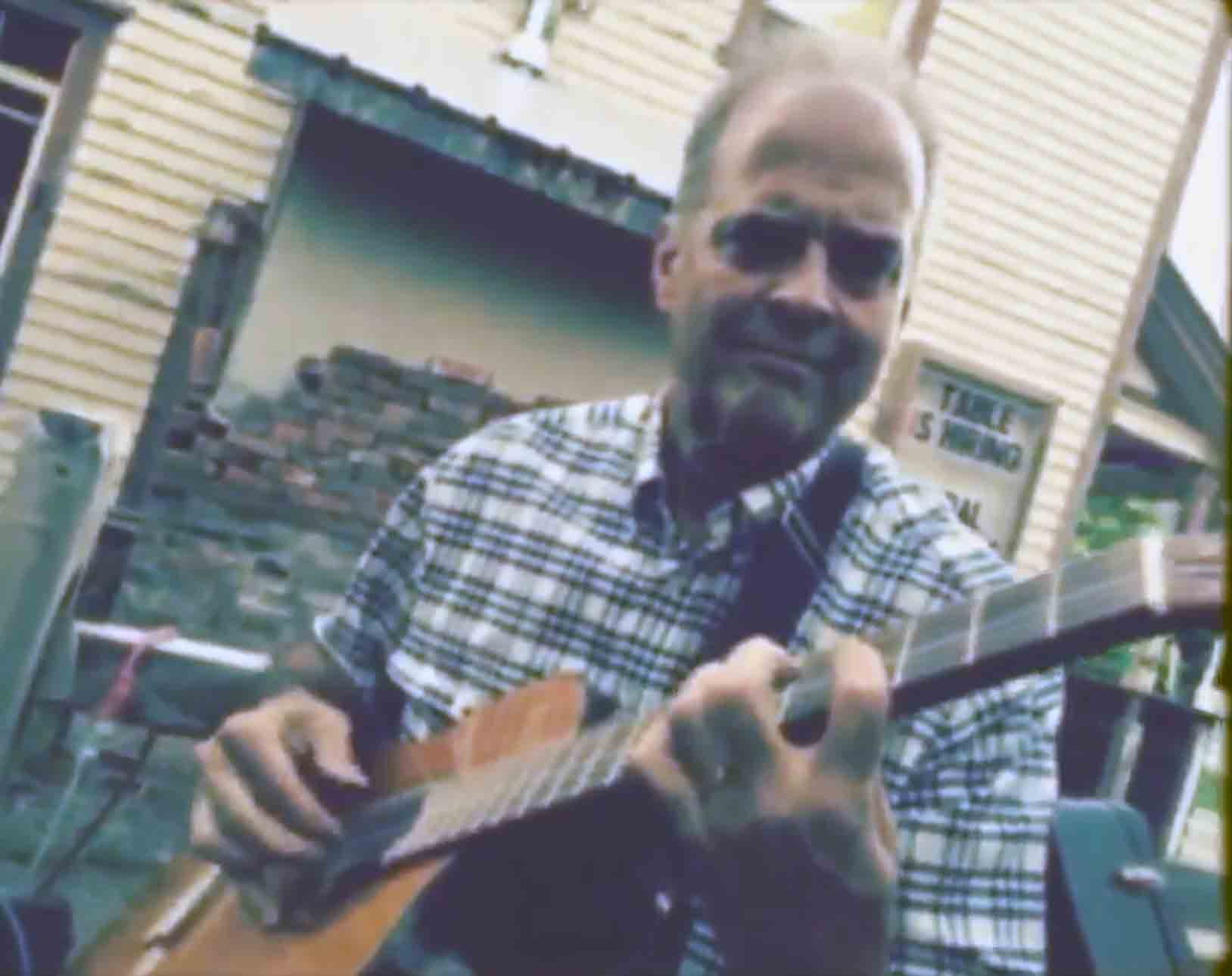 Houshmand and Ball perform an eclectic mix of original and improvisational music drawing on themes from jazz, folk and other experimental genres. This musical collaboration grew out of weekend performances at the restaurant Table on Ten located in Bloomville, NY. The group continues to branch out to area venues, and has most recently accompanied mixed media artist Katherine Airs with a human painting exhibit at her gallery in Hudson, NY.