2019 Performer Lineup
---
JOSEPH EMERICK ALSTON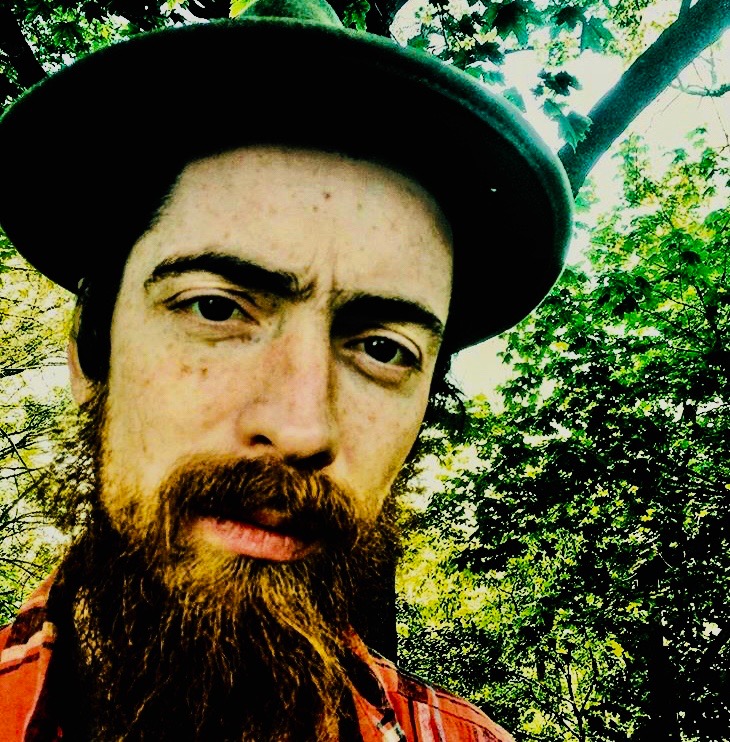 Joseph Emerick Alston is a songwriter and guitarist from Binghamton NY. He is most noted for his work with the band Milkweed and has been touring his original music all throughout the country for well over a decade. Drawing inspiration from many genres, it is easier to simply label his music Americana in its broadest definition. From folk to rock to blues, his new solo work under his own name finds him exploring new songs and different instruments with an ever changing group of musicians.
milkweedtheband.com
---
THE COLLEGE FARM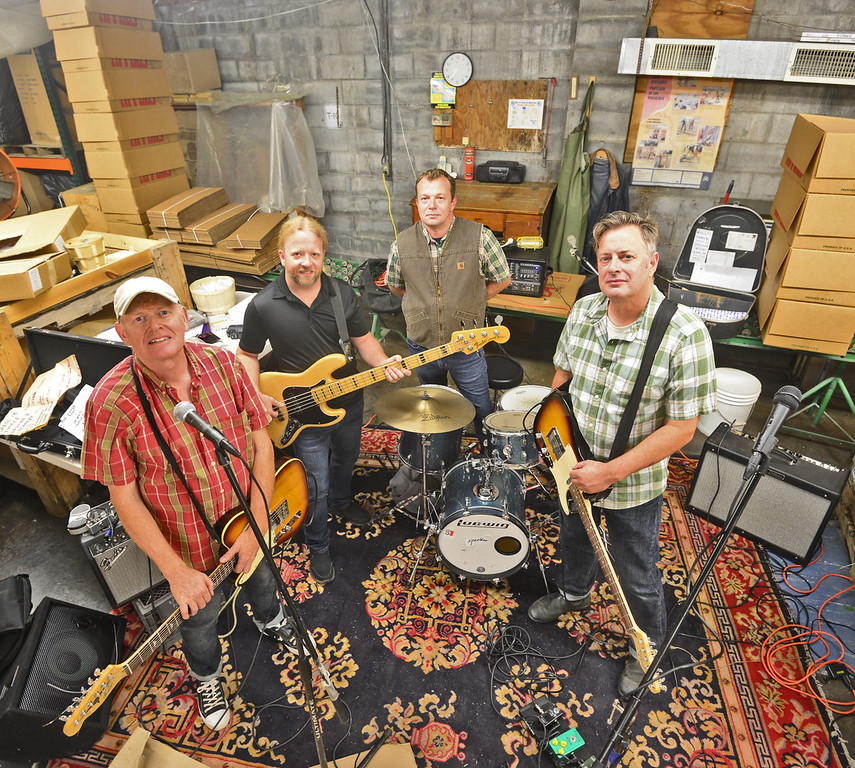 Our beloved hometown purveyors of "neo-regionalist folk-rock fury," brothers Andrew and Matthew Pelletier, with Joshua Herzog, and Christopher Dukes, ladies and gentlemen. Rumored to have met in an upstate apple orchard, the quartet has been playing raucous, harmonious, high-tensile-tight rock and roll together for over two decades.
www.facebook.com/thecollegefarmband
---
GENE HUMMEL and TIM RUFFO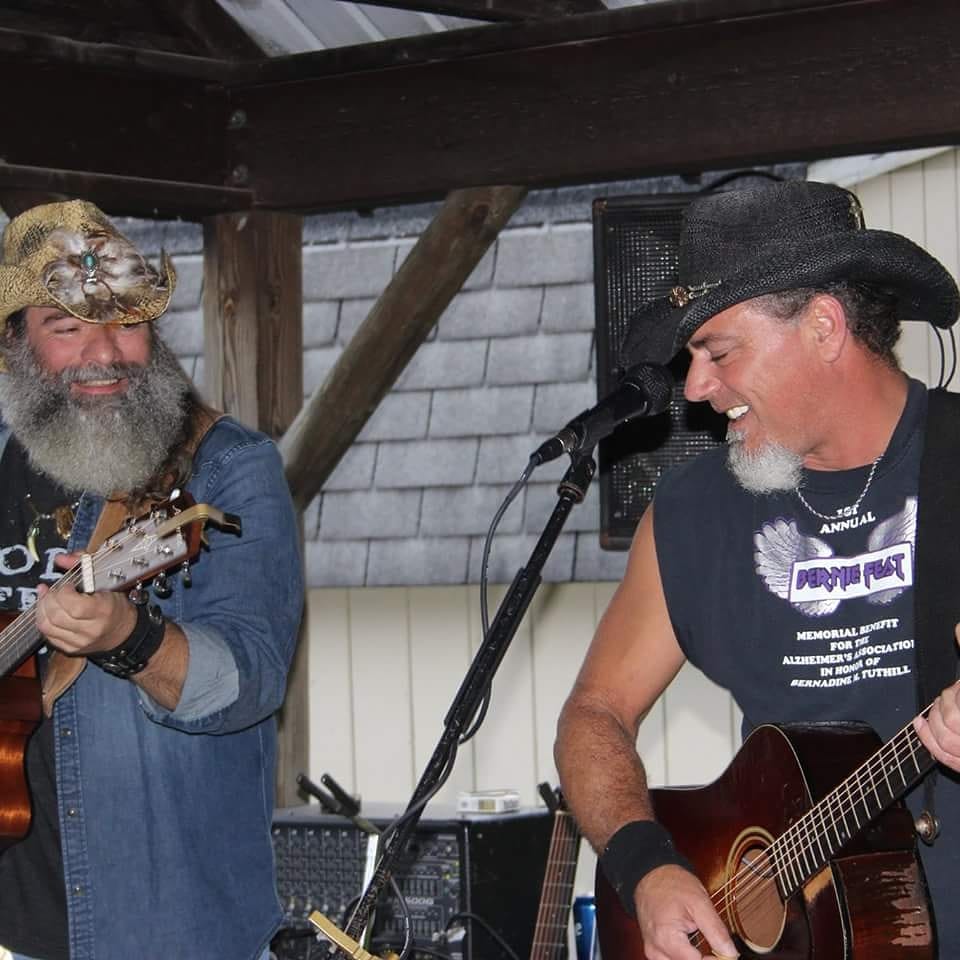 For many, many moons, the two biggest regional names in Outlaw Country have been Gene Hummel (Hummel's Jug, Gator Stu) and Tim Ruffo (Tim Ruffo Band, Ruffo Brothers). We paired the two monster talents on our modest stage last year. Back by popular demand, we present our very good friends, Gene Hummel and Tim Ruffo: together on the same stage!
---
JOE & LILA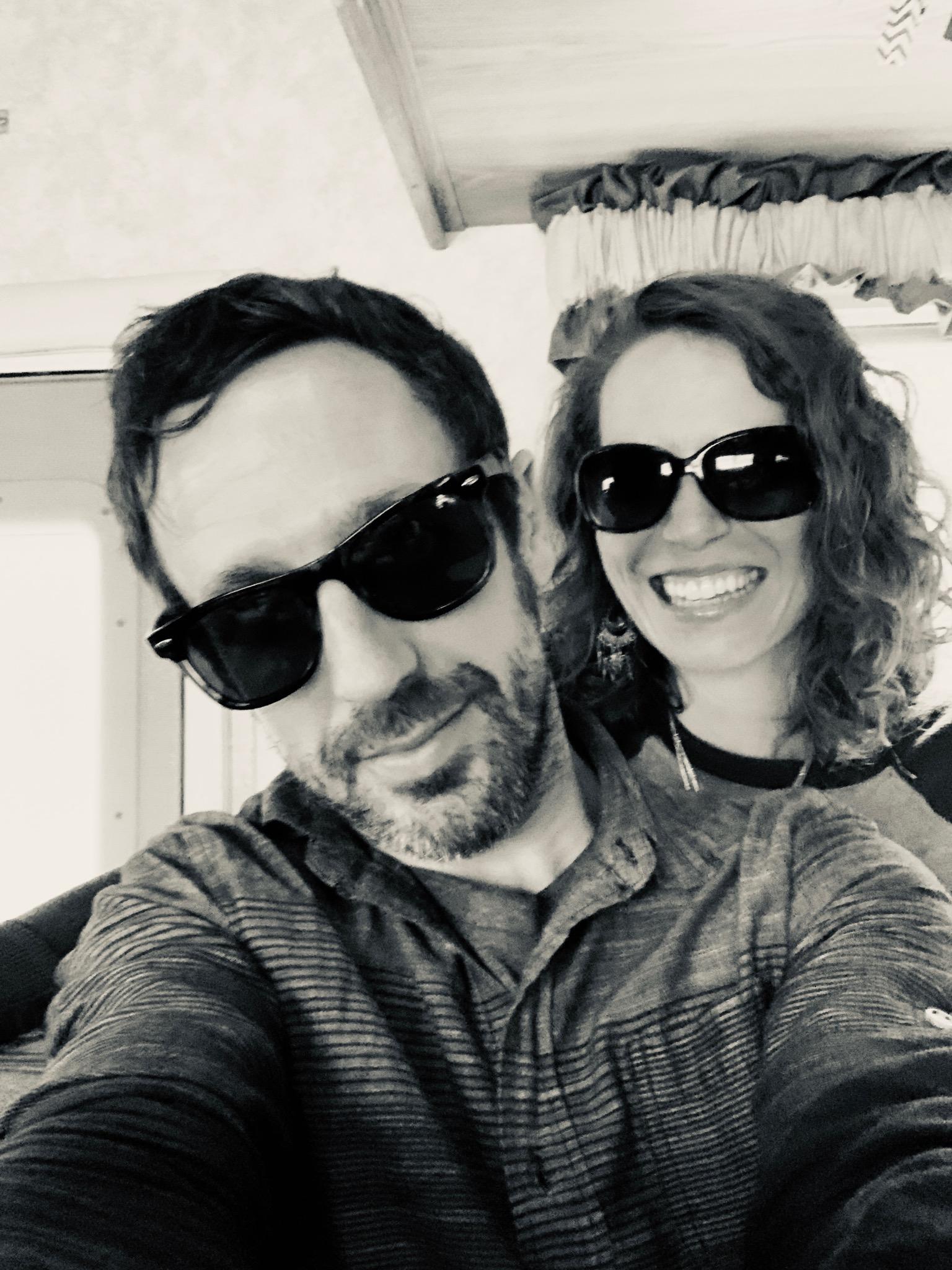 Joe (Kollar, Driftwood) and Lila (Balliett) is an indie folk duo who prefers the stark and honest power of the song presented with only a voice and acoustic guitar. They play mostly original music with an occasional choice cover from artist like Lucinda Williams, Townes VanZandt and Jason Isbel.
---
BECCA FRAME and the TALL BOYS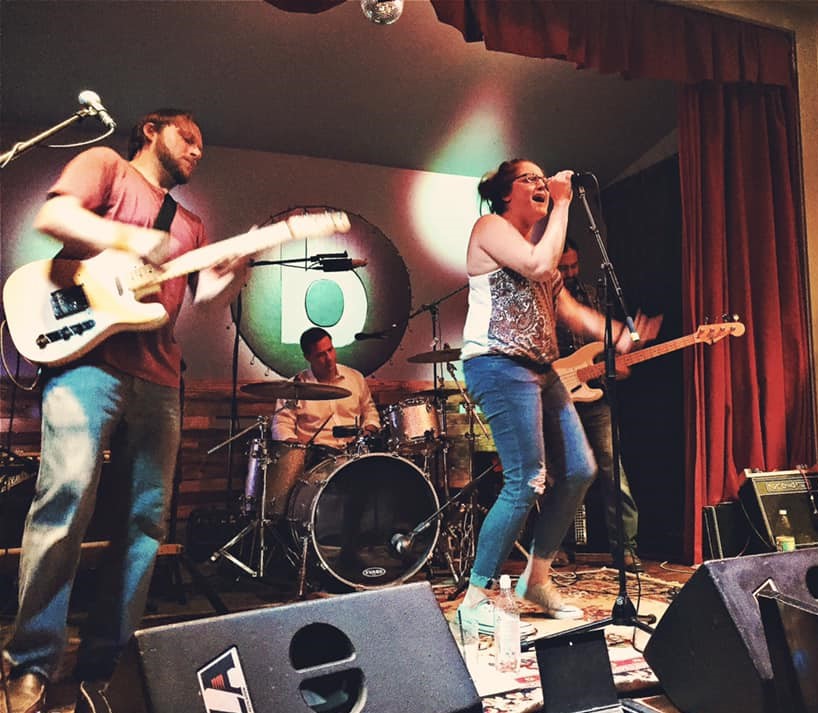 Based upstate, Becca Frame and the Tall Boys provide a timeless presentation of powerful vocals, and transcendent lyrics. Combined with polished yet improvised guitar work (Brian Shafer), intoxicating dynamic rhythm (Steve O'Connell and Daniel Colón), and captivating keys (Brian Mangini), the band provides a strong dedication to stir the soul. Each song has its own desire and persistence to leave the audience wanting to hear more.
www.beccaframeandthetallboys.com
---
HUMMEL'S JUG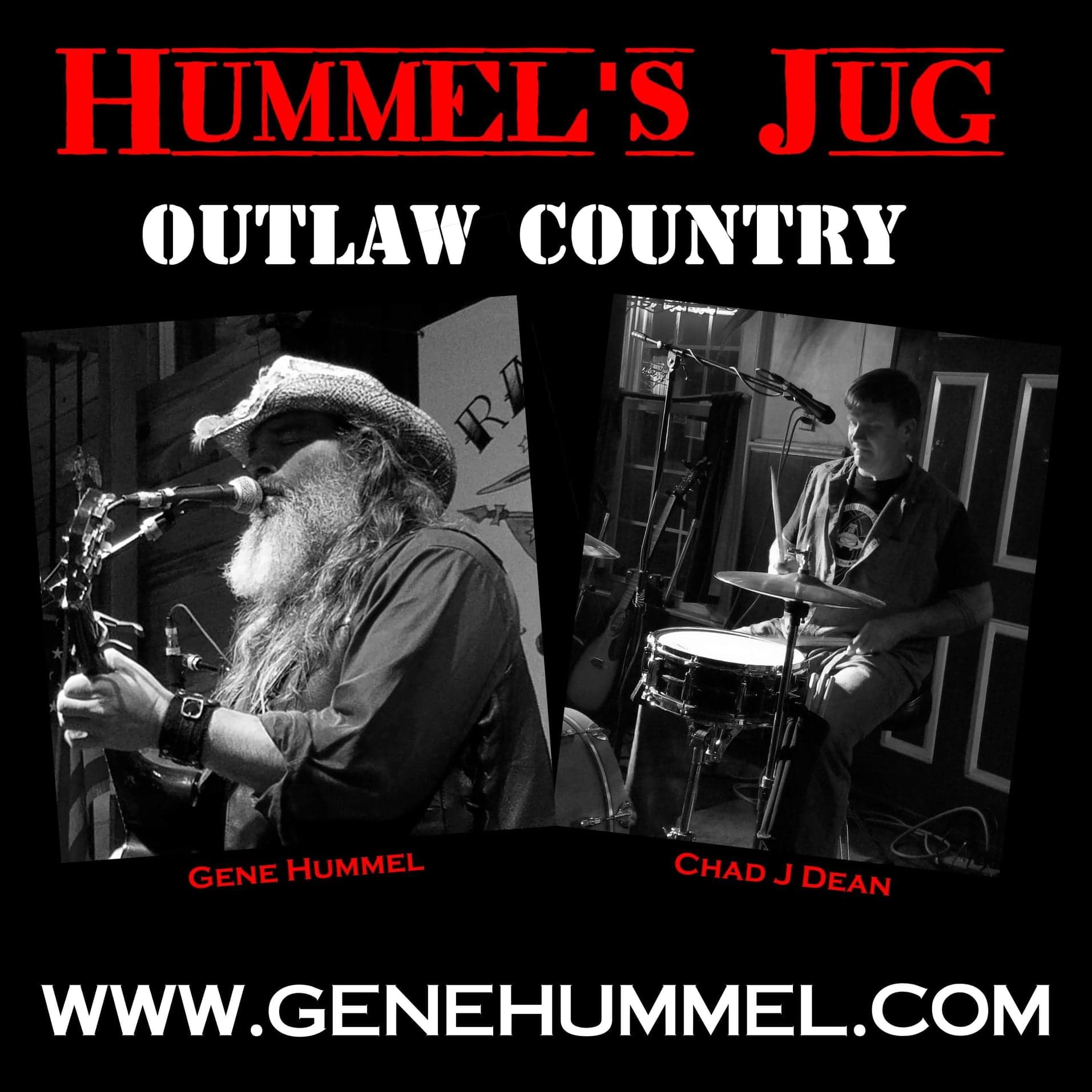 Country / Outlaw Country band Hummel's Jug's sound is edgy, but fits the mold of the legends they model themselves after: Waylon Jennings, Merle Haggard, and Johnny Cash to name a fraction of the many. The group puts its own spin on the songs they cover and could be accurately compared to Jamey Johnson with their original material. "The Jug" takes pride in their vocal harmonies and musical arrangements, and has a strong desire to reach each and every listener through authentic expression.
www.genehummel.com
---
MIKE HERMAN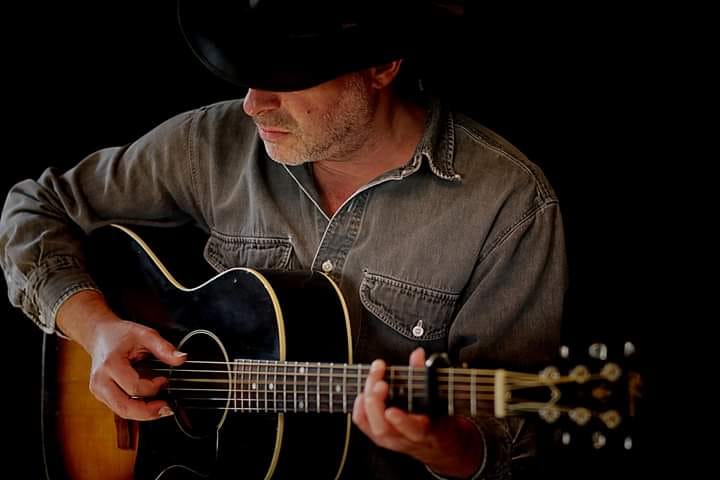 Although Mike Herman started out as a "flatlander" (from downstate), he journeyed north and conquered the Catskills some years back, thank goodness. Mike's music treats the listener to a pleasing blend of his musical influences - including blues, bluegrass, rag-time, and old-timey - and blends them into a musical creation uniquely his own. His originals speak of life and the trials and tribulations it may dish out. His whole-souled talent and skill in composing is only heightened by his masterful marriage of words and music.
www.facebook.com/mikehermansolo
---
DEVINNE MEYERS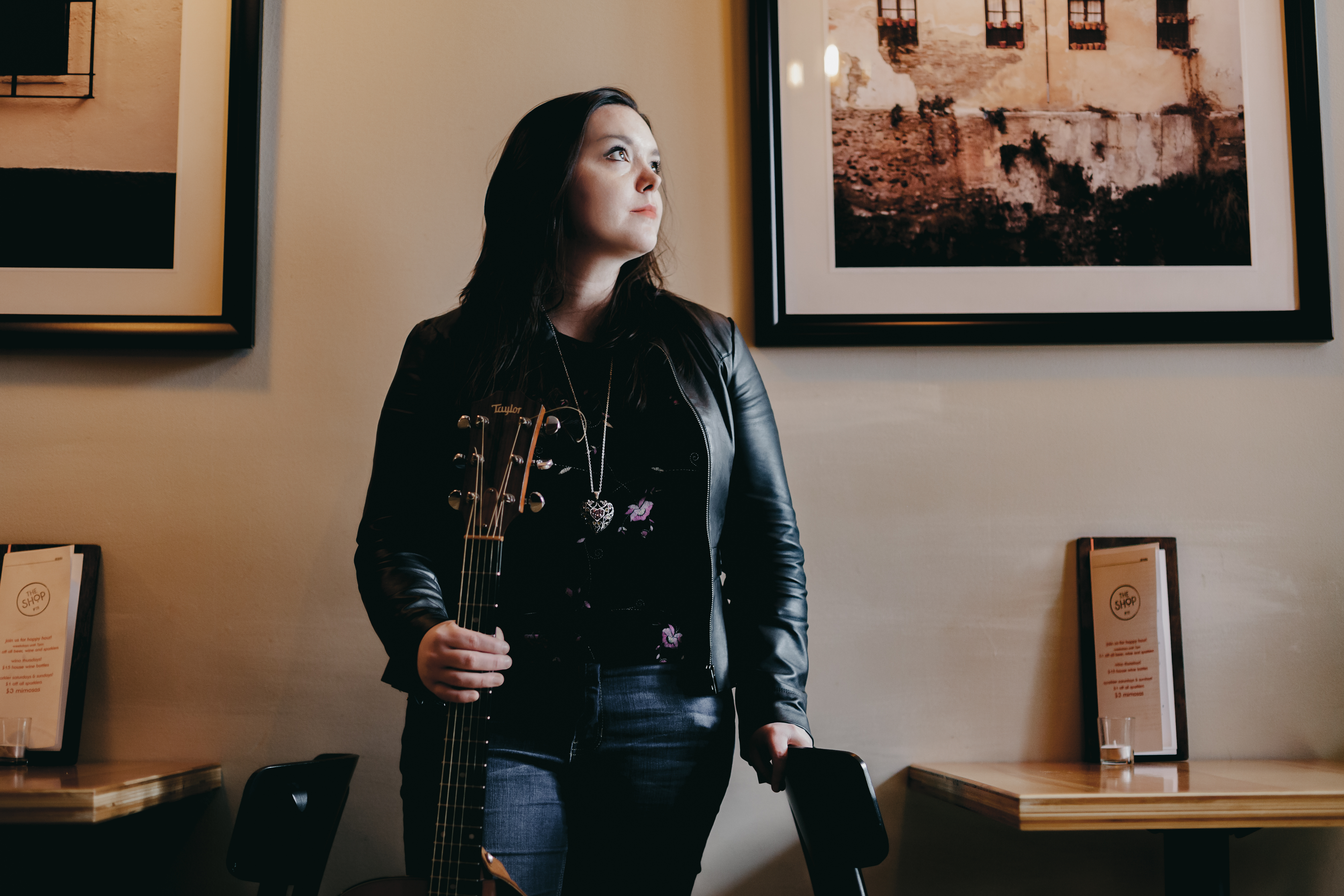 Singer-songwriter Devinne Meyers won 100.5FM The Drive's "Spotlight Sing-Off" in 2016, and her song "Gypsy Lullaby" was named "Favorite Local Song" by Press & Sun Bulletin readers in 2015. Meyers has delivered hundreds of performances (as far out as North Carolina, Louisiana, and Texas) in her signature fashion, which blends influences of folk, pop, soul, blues, and alternative genres with a confessional, emotional, edgy yet compassionate style. Her new album, "Silver Line," will be available at the Taste of the Catskills Festival.
www.devinnemeyers.com
---
STODDARD HOLLOW STRING BAND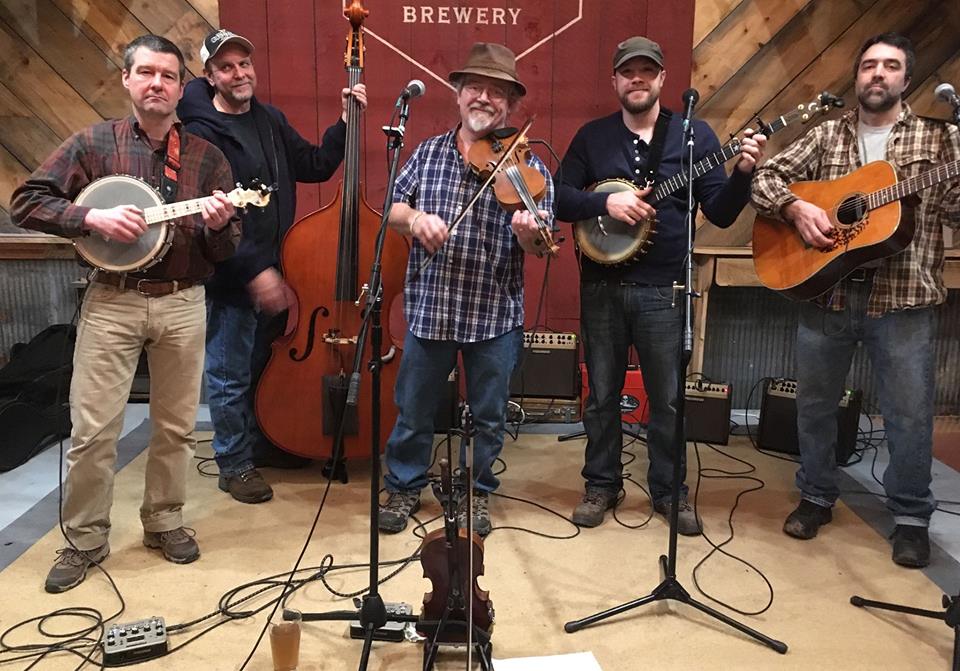 For more than 15 years, the Catskill-based Stoddard Hollow String Band has entertained audiences throughout the region with their unique style of traditional and original old-time tunes, and some songs you wouldn't expect from an old-time string band: songs that may start out slow with a traditional feel, often end up as foot-stomping, hand-clapping party tunes. The group began with the team of Marvin Zachow (fiddle and vocals) and Eddie McGee (banjo and banjo uke). They were then joined by Frank Frazzitta (guitar and vocals) and Joel Murray (bass). The newest member, Dave Rama (banjo and vocals), rounds out the mix of this fun-loving band. Whether playing at a farmer's market, house party, tavern, or up on a public stage, this acoustically-based band is one you won't want to miss.
www.facebook.com/Stoddarhollowstringband
---
JOHN HOUSHMAND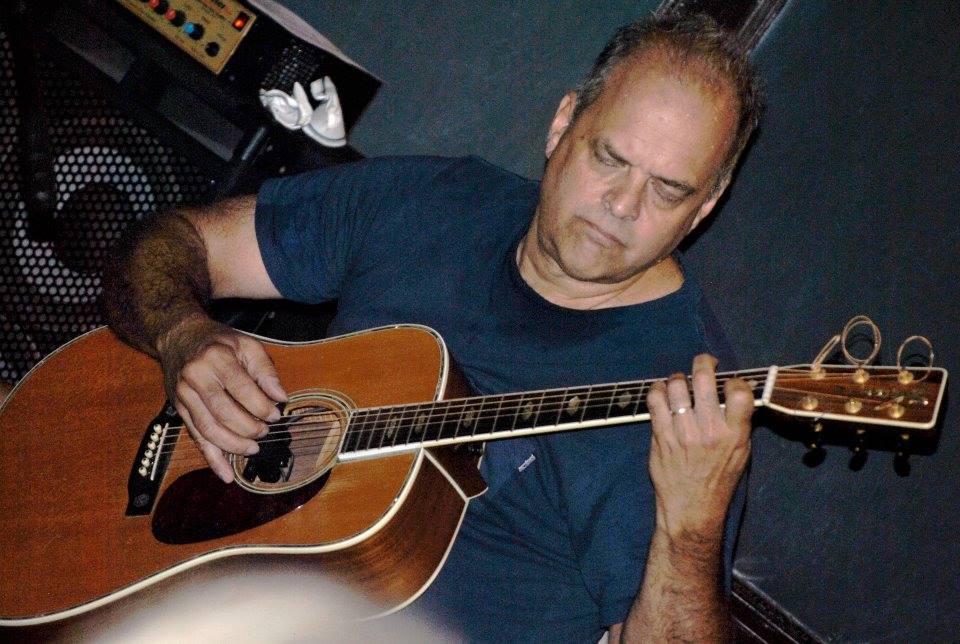 John Houshmand has enjoyed a distinguished career as a composer and guitarist for Laurasia, the Audio Artists, and East River Consort - as well as being a solo guitar wizard, working in the tradition of real-time improvisation. Houshmand opened for Ralph Towner, Shadowfax, and plays the heck out of (among other things) electric, acoustic, baritone, and toy guitars.
www.johnhoushmand.com
---
TECHNICOLOR TRAILER PARK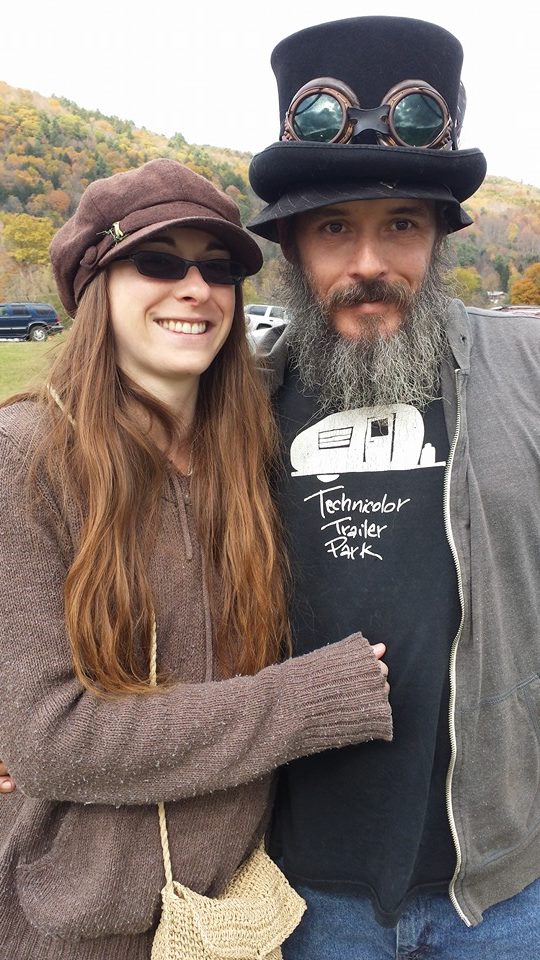 The Technicolor Trailer Park folks, known to some as Lisa Gould (guitar, vocals) and Jerry Tanner (mandolin, vocals), are an entirely entertaining, thoroughly smile-inducing acoustic duo. Check 'em out in the Pond tent and sing along! www.facebook.com/TechicolorTrailerPark
---
THE GODFORSAKEN STRING BAND



The Godforsaken String Band plays old time/Appalachian music in its most elemental forms: simply a fiddle (Peter Lederman), a banjo (Ed McGee), and percussion and vocals (Dave Rama). The trio stays true to the melodies, spirit, honesty and stylings of the early Appalachian performers. They play with affection, and joy.
www.facebook.com/godforsakenstringband
---
THE RYAN FAMILY BAND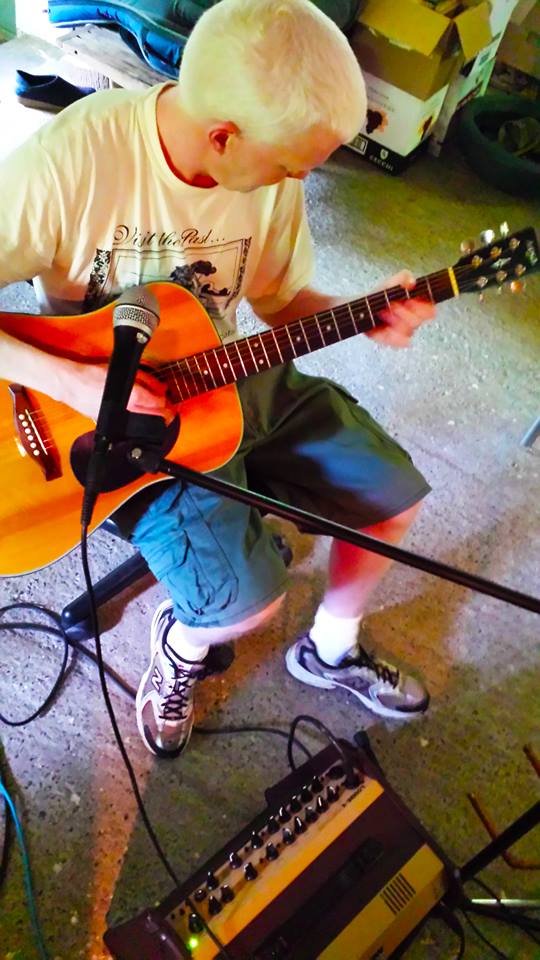 Delhi's "First Family" (first in our hearts, anyway), The Ryan Family Band is fronted by big John Ryan, of course (vocals, ukulele), and NYC pro player Paul Ryan (vocals, guitars). Other Ryan family members will be accompanying the afore-mentioned Ryans, and they may well have a special guest or two, too. The Ryan Family Band is always full of surprises, and shrouded in mystery. We can all, however, expect a compelling old-timey acoustic performance from said Ryans: some of our very favorite folks – and some of the most talented, and capable, folks we know, thankfully. Enjoy!