Jeff Wilson Cowboy Dressage
Saturday & Sunday, Noon and 2:30 shows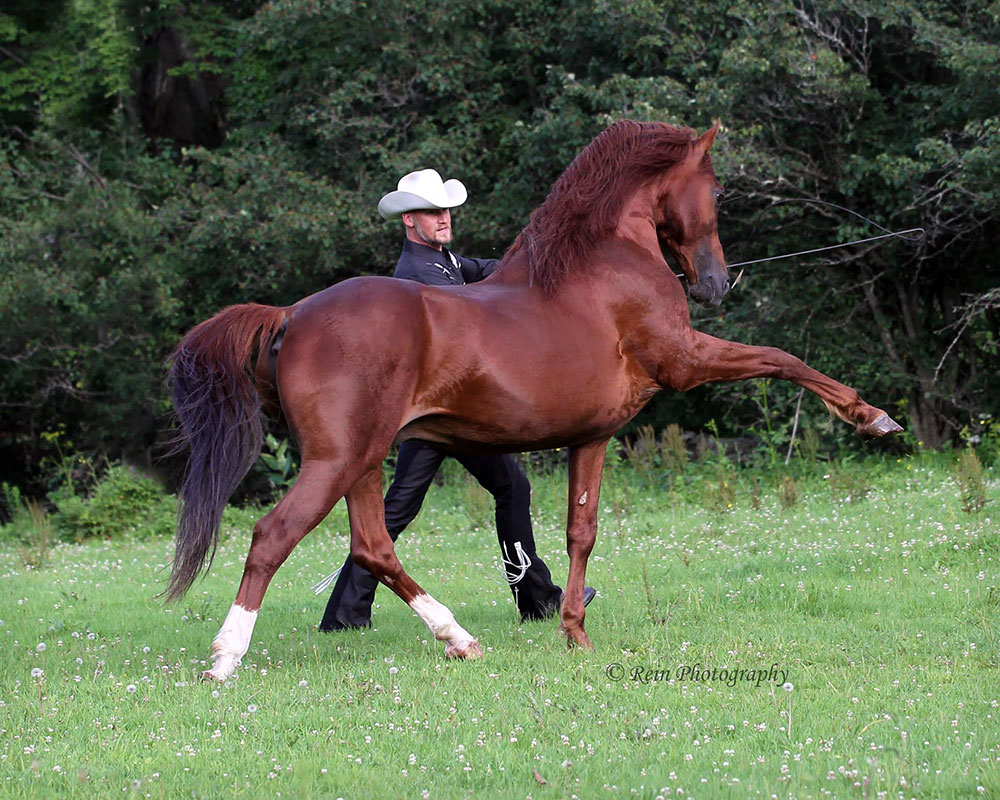 Jeff Wilson has worked with horseback riders all over the country to improve the horses they love. An active member of the horse community for over 35 years, Jeff writes columns for various horse publications, travels nationally promoting America's Morgan horse, and trains and teaches horsemanship known as Cowboy Dressage in some of the largest equine expos in the country, While touring, Jeff and his Morgans have performed numerous military tribute shows to honor those who serve our country, as well as a brand new show: "Tribute to the Silver Screen Cowboys." Jeff has provided, along with his Morgan stallion, Valiant, promotion for equestrian programs dedicated to resolving Post Traumatic Stress Disorder, including the prestigious NYC Veteran's Day Parade.
Come see Jeff as he entertains with his unique brand of horsemanship, along with his fantastic Morgan stallion, Orion.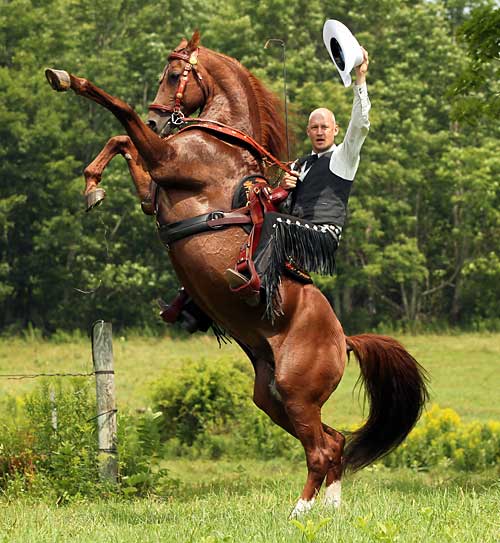 To learn more about Jeff Wilson and Cowboy Dressage, visit his website.