Taste of the Catskills will have two entertainment stages this year. The "Ommegang Stage" will be in the Ommegang tent where you can drink a wide selection of their beers, listen to great music, buy schwag, and watch the Farm Olympics! This year again we will feature a wonderful mix of styles:
---
SATURDAY
Noon   Paul Ryan & friends
1:10   Catskill Casket Company
2:30   Technicolor Trailer Park
4:00   Coyote Love acoustic
5:30   Mike Herman & friends (dinner)
---
SUNDAY
Noon   Technicolor Trailer Park
1:00   Godforsaken String Band
2:00   Coyote Love acoustic
3:00   Stoddard Hollow String Band
4:00   Pam West & friends
5:30   Nathan Kalish & the Last Callers (dinner)
---
Schedule subject to change
Also check out the lineup on the Main Stage — under the tent.
---
Performers on the Ommegang Stage
Nathan Kalish and the Lastcallers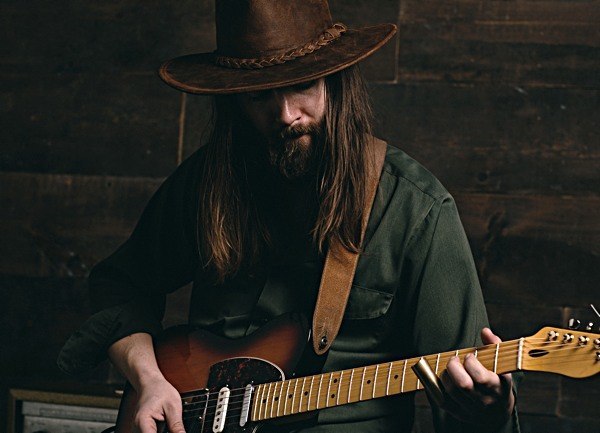 Nathan Kalish is a multi-instrumentalist, songwriter and busy touring musician (all year long, all over the US, Europe, etc). He performs with his roots rock band Nathan Kalish and the Wildfire, his country band Nathan Kalish and the Lastcallers, and also as a solo singer songwriter. Kalish's music draws comparisons to John Prine, Tom Petty and Paul Westerberg. He has released 6 albums and played on countless other artists/bands records and continues to be a prolific writer in between all his other musical efforts.
---
Mike Herman & friends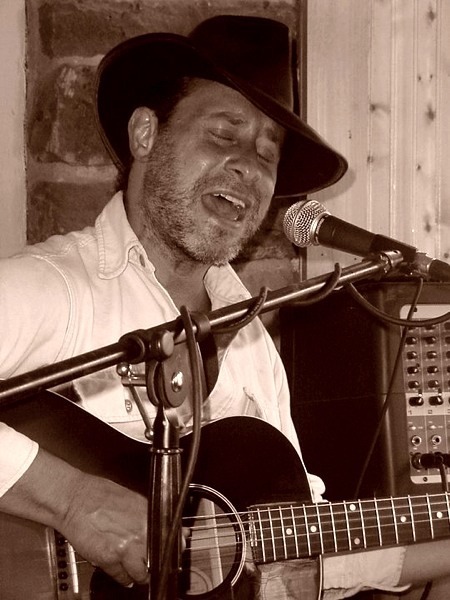 A returning Taste of the Catskills Festival veteran, Mike's music treats the listener to a pleasing blend of his musical influences - including blues, bluegrass, rag-time, and old-timey - and blends them into a musical creation uniquely his own. Mike thinks of Robert Johnson, Blind Blake, Blind Willie McTell, Son House, and others as the "First Generation" of Acoustic Blues Musicians, and that the style transitioned into the 'Second Generation" such as Jorma Kaukonon, Hot Tuna, Chris Smither, Paul Geremia, Paul Rischell, Steve James, Guy Davis, John Hammond, Roy Bookbinder, Cephas & Wiggins, Doc Watson, Taj Mahal, and others. Mike's innate desire is to be one of the "Third Generation" blues artists, whose life's passion is to keep acoustic music alive.
---
Coyote Love Acoustic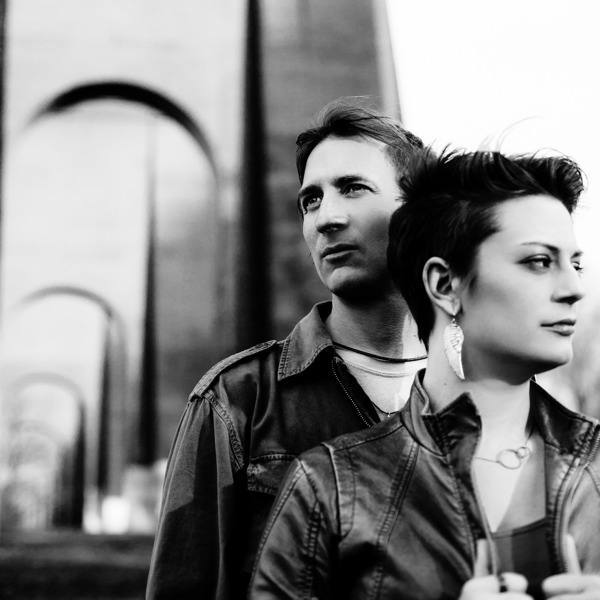 Searingly passionate, blues-based, folk explosion with local-boy Hank "Coyote" Wagner, Rachel Grundy and friends. Penetrating and truthful, Hank Coyote Wagner's from-the-gut voice and lyrics can lovingly carry your pups and simultaneously haunt you like a howl in the dark. Partnered with sultry vocalist and multi-instrumentalist, Rachel Grundy, Coyote Love Acoustic is a strike-team of positive vibes, music and passion.
---
Technicolor Trailer Park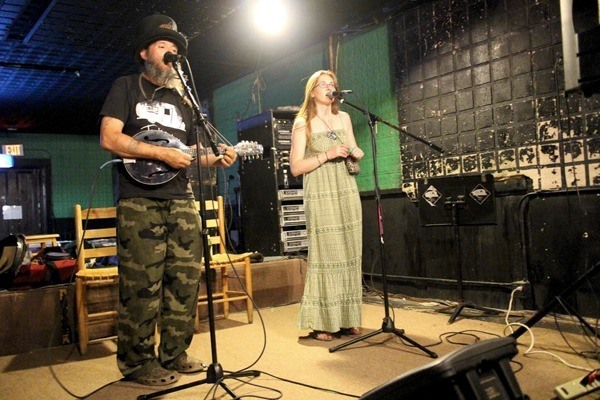 "Ms Daisy Mae" (Lisa Gould), and "Da Maddhattr" (Jerry Tanner) bring a wild variety of originals and covers guaranteed to entertain all ages, in a big way, every time.
---
Pam West and friends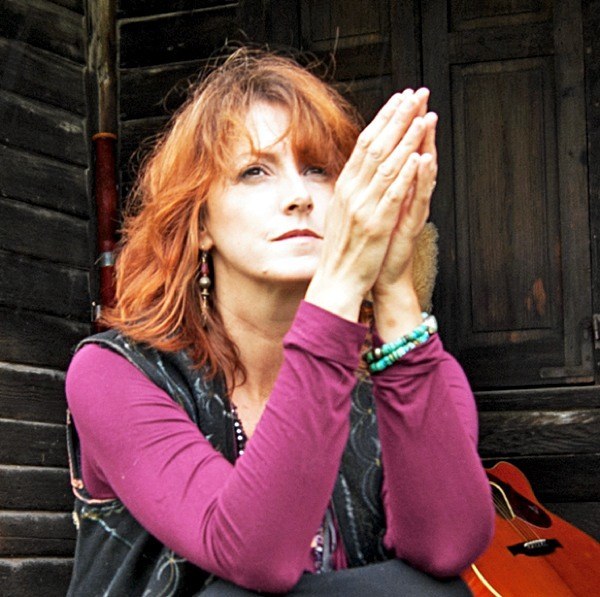 Pam West has called the Catskill Mountains home for more than ten years. She grew up singing Southern Baptist gospel music, joined the US Army bands as a symphonic bassoonist at the age of seventeen, performed with and conducted symphonies and choirs in her early twenties, and at twenty-five, began writing and performing progressive art rock music with bands in the Midwest. Over the last two decades, Pam has performed her original brand of Acoustic Rock and Ethereal Soul for audiences both in the US and abroad. Pam is a virtuoso multi-instrumentalist, a powerful, soulful singer, and an award-winning songwriter who has released albums in the genres of rock, acoustic folk, new age, and children's music. Pam has opened for Rick Danko (The Band), Jeff Healy, Dana Fuchs (Across the Universe), and performed with Buddy Miles (Jimi Hendrix), Tracy Bonham, Michael Quatro, Ric Sanders (Fairport Convention), and Keith Christopher (Esquela, Kenny Wayne Shepherd, Georgia Satellites). Pam also appears as a special guest on Grammy award-winning children's producer Dean Jones' latest Dog on Fleas album, 'Buy One, Get One Flea.'
---
Catskill Casket Company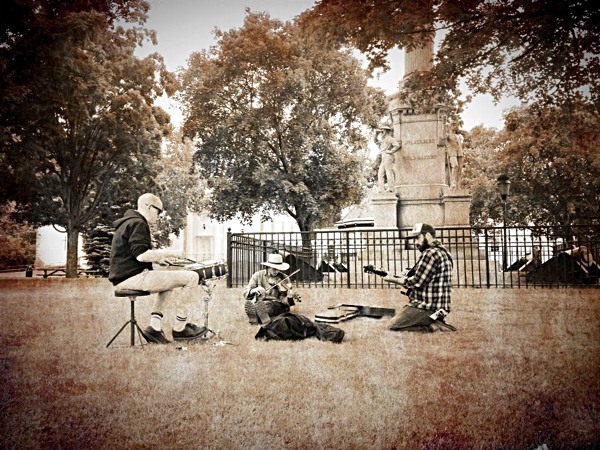 Acoustic-based music rooted in folk, old time and bluegrass, featuring Kit Clark, Eric Ball, and Joe Pfeiffer, representing the Catskill Mountains to the fullest.
---
Stoddard Hollow String Band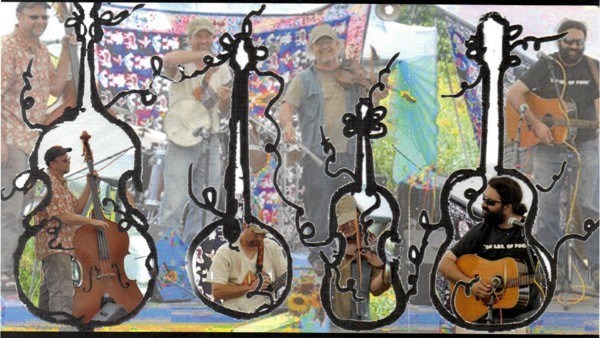 Stoddard Hollow is Marvin Zachow on fiddles, Ed McGee on banjos, Frank Frazzitta on guitar, and Joel Murray on bass. SHSB play a combination of traditional and original old-time tunes sure to keep you stomping your feet the upstate way.
---
The Godforsaken String Band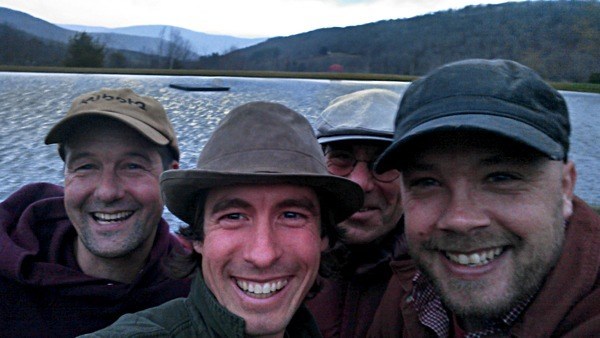 Simple, eloquent, joyous back-in-time playing of only authentic Old Time/Appalachian Tunes. A fiddler (Peter Lederman), a clawhammer banjo man (Ed McGee), twangy vocalist (Dave Rama) and bones, spoons etc (John Michelotti).
---
The Ryan Family Band
Also known as "Paul Ryan and friends," we know very little of this mysterious performing artist at this time. We do know that Paul Ryan is a fine, locally bred gentleman, and front-man of the band Altered Walter, and we have been promised that The Ryan Family Band will include at least two generations, and genders, of Ryan family members (and some friends, too, in all likelihood). Honestly, they had us at "Paul Ryan."