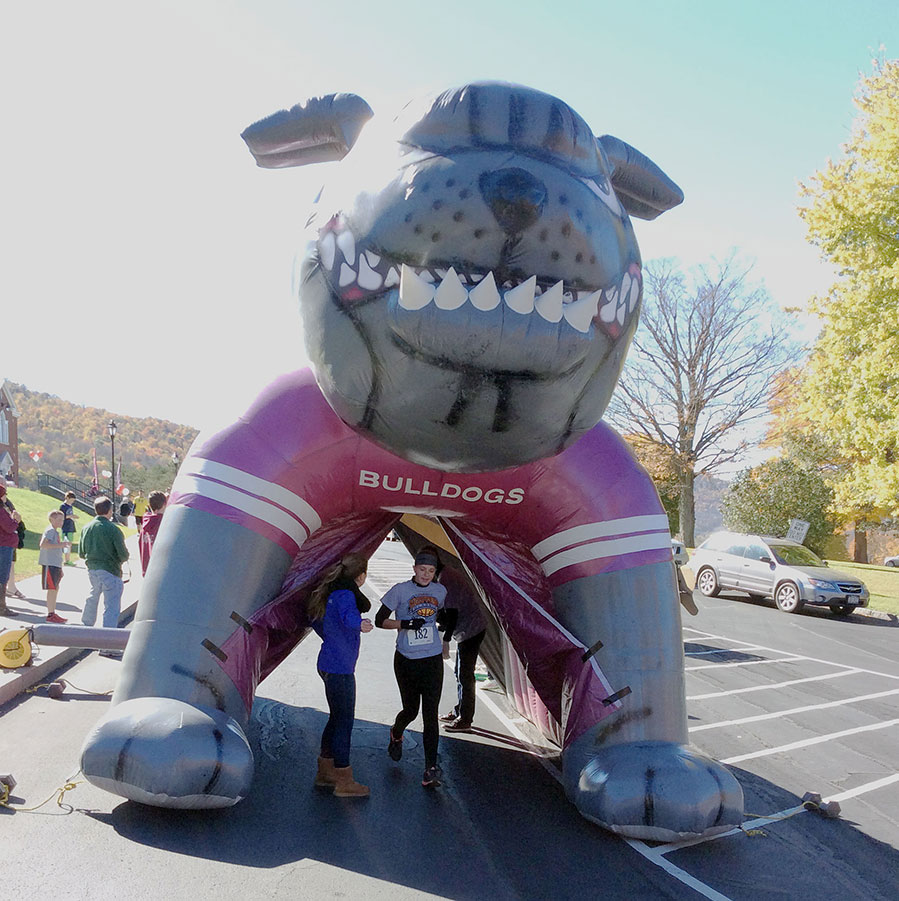 The Delaware Academy 5K fun run will end at Taste of the Catskills this year. This is the second annual event, and it is a major fundraiser for the Bulldog Varsity Club. If you would like to enter the fun run, click on this link.
The run starts at 1:00 Sunday from the grounds of Delaware Academy. Runners — and walkers — will make their way along the Delaware River until they reach Maple Shade Farm. There they will circle the festival grounds and end by running through the giant inflatable Bulldog.
Members of the Varsity Club will be on the grounds fundraising by the Bulldog.
Paid entrants of the fun run will get free admission to Taste of the Catskills. And, as an added bonus, you can get $5 off per person if you enter the Farm Olympics as well.